Wir sind zertifiziertes Prüfungszentrum für Telcprüfungen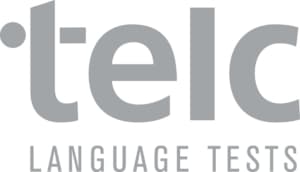 ---
Termine Telc Sprachprüfungen
Telc Zertifikat B2
Datum: 4. April 2020
Uhrzeiten: 10.00 Uhr
190,00 EUR bei Anmeldung bis zum 15. März 2020
220,00 EUR bei Anmeldung ab dem 16. März 2020
Anmeldung: Im Office oder per E-Mail an welcome@sprachboerse.de
Telc Zertifikat C1
Datum: 27. März 2020
Uhrzeit: 10.00 Uhr
190,00 EUR bei Anmeldung bis zum 6. März 2020
220,00 EUR bei Anmeldung ab dem 14. März 2020
Anmeldung: Im Office oder per E-Mail an info@sprachschule-axioma.de
In der Oberstufe unserer Deutschkurse trainieren wir die DSH (Wissenschaftssprachliche Strukturen, Hören, Lesen und Textproduktion [etwa 200 Wörter in 60 Minuten]). Sie haben in unserer Sprachschule die Möglichkeit, Modellteste zu trainieren, die wir korrigieren und besprechen.
Es gibt drei Noten:
DSH 1:  Insgesamt wurden 57 % der zu erreichenden Punkte erreicht.
DSH 2: Insgesamt wurden 67 % erreicht.
DSH 3: Insgesamt wurden mindestens 82 % erreicht.
In der Regel reicht die Note DSH 2 für die Zulassung zu einem Studium an einer deutschen Hochschule.
Termine und Preise
Our language-school in Munich offers advanced preparation courses for the DSH. If you wish to complete your studies at a German university, some degree programmes require the successful passing of the DSH (the German language examination for university entrance).
The german course with the preparation to DSH costs 495,00 €/4 weeks. You can start every Monday.
In the upper level of our German courses we train the DSH (linguistic structure, listening, reading and text production [roughly 200 words in 60 minutes]). In our language-school you have the opportunity to train with model tests, which we correct and discuss.
There are three grades:
DSH 1: overall, a score of 57% has been achieved
DSH 2: overall, a score of 67% has been achieved
DSH 3: overall, a score of at least 82% has been achieved.
As a rule, a grade of DSH 2 is required for admission to study at a German university.
dates and prices